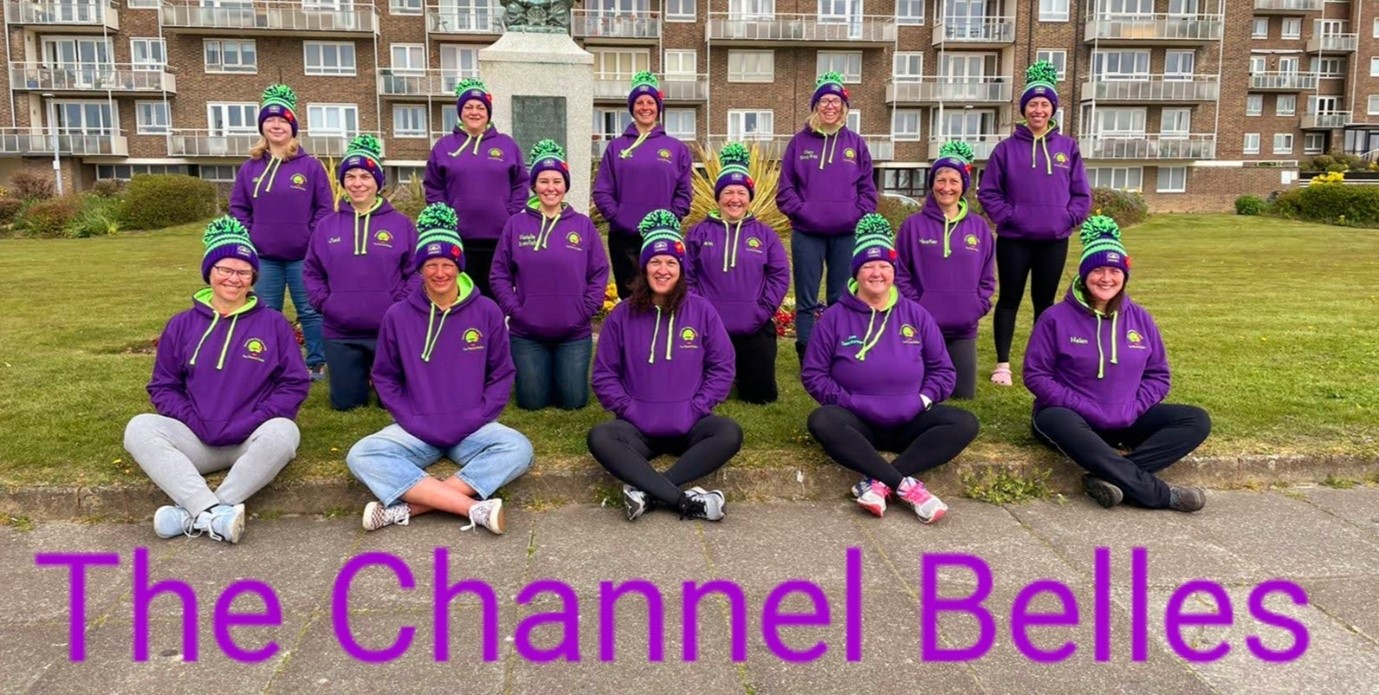 Do you have a secret ambition to swim the Channel? We have a number of swimmers training for this awesome feat here at Race Hub. You can spot them easily – they always swim skins (no wetsuit) and usually stay in the water for the full hour regardless of temperature.
We asked Jose Mills to tell us about her Channel Relay Team:
Who are you swimming the English Channel with?
Our team is THE CHANNEL BELLES, a group of 14 determined ladies ranging in age from 29-61 years forming 3 relay teams to swim across the English Channel between 15th-21st June 2021.
How did you get to know each other?
We all share a passion for open water swimming and many of us have held a secret ambition to swim across the Channel. However, for all of us it is probably the biggest challenge we have ever undertaken.
Tell us about your training?
Training started around 18 months ago, with us having to lose our wetsuits in order to cold water acclimatise through two winters. During lockdowns we have filled wheelie bins with cold water, bought large paddling pools and ventured into the rivers and hidden lakes. We have broken the ice and tried to maintain fitness with online classes and running.
We have completed a number of sea swims, including the 2 hour compulsory qualifying swim in 14°C  and learnt about the waves and sea sickness. We have also practiced swimming alongside our pilot boat 'Sea Leopard' learning how to climb the ladder in and out of the sea, the correct procedures for relay take overs and the order that we will be swimming in on the day. The Channel Swimming Association regulations are very strict and we would hate to make a mistake and face disqualification.
How far do you have to swim?
As the crow flies the distance is 21 miles but with tides and currents we will be swimming in a large S shape across the Channel from Dover so the actual distance and time it will take is unknown. Each swimmer will most likely have 3 or 4 one hour swims before reaching the French shores.
Who is in your team?
The 'Race Hub' swimmers forming part of 'The Channel Belles' are:
Jose Mills  – Jose's husband John encouraged her to sign up as a way to celebrate her 60th birthday but very sadly he won't be there to see her make the attempt as he unexpectedly passed away due to an aggressive cancer. She will be swimming in his memory to raise money for 'LOROS Hospice' and 'Macmillan Cancer Support' as well as raising money for 'Alzheimer's Society' who helped her father.  https://uk.virginmoneygiving.com/JoseMills
Helen Timmins Raising money for two Mental Health causes;
www.donatemyschool.com/toot-hill-school-2518  and
www.raiseyourhands.org.uk/campaigns/helen-swims-the-channel
Gillian Harte (who has recently moved to Scotland ) Raising money for MND; https://uk.virginmoneygiving.com/GillianHarte
Rachael Rathbone, Sarah Stocks, Heather Pope, Julie Davies, Sally Wood (not swimming on this occasion but our Team Support)
Visit their Facebook page 'The Channel Belles Channel Swim Relay Team' for photos and information about the team.
We wish all of The Channel Belles relay teams and our other swimmers – Michelle Ward and Colin France the best of luck and weather for their attempts!
If you fancy challenging yourself to swimming the 21 miles from England to France then you can do this virtually by entering one of our two Challenge Co swims (Silver or Gold) https://www.challengeco.co.uk/product/channel-swim-silver/