OPEN WATER SWIMMING.
Beautiful lake suitable for for all abilities – great facilities – open all year
Race Hub is a fantastic open water swimming venue used by British Triathlon, local triathlon clubs and swimmers. With great water quality and safety in place for every session we welcome all swimmers.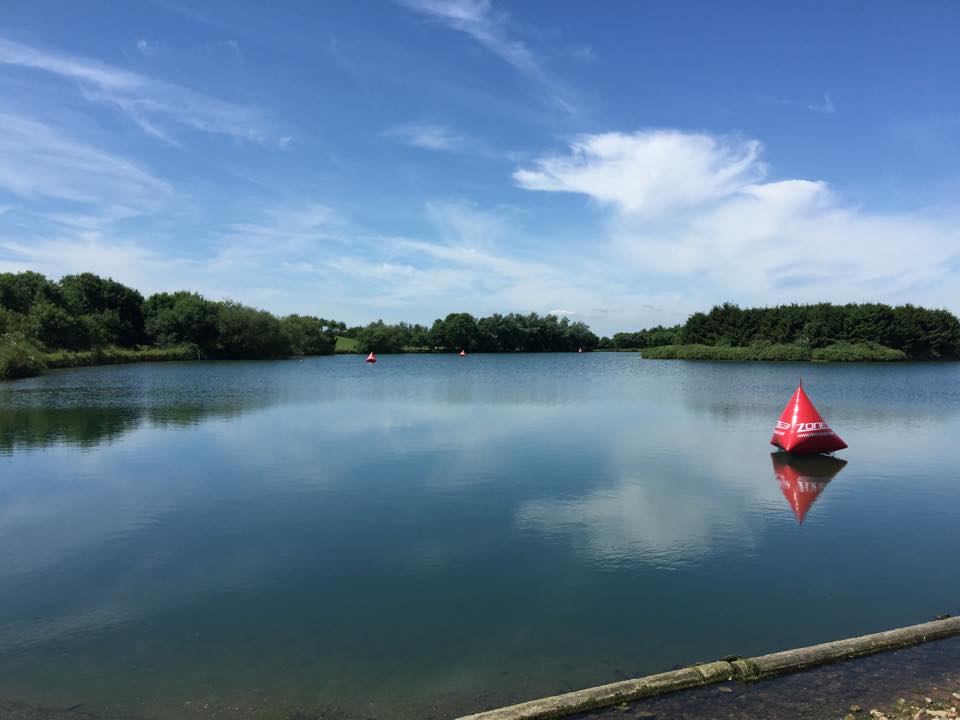 Swimming at Race Hub – 2021
Open water swimming will resume on March 29th and there are still some changes in place due to the current Covid-19 restrictions.
Our swim info and FAQs are below.
Please also read this safety info document before booking or swimming.
Due to the current COVID-19 restrictions swimming at Race Hub will reopen on March 29th and will run as per our 2020 sessions until restrictions allow otherwise.
Please read the full swim procedures carefully. CLICK HERE
In summary, the following are now in place:
Please do not come to Race Hub if you have any symptoms of COVID-19.
BOOKING – Swims MUST be pre-booked via the ACTIO App. Swimmers must be NOWCA members and can use their existing credits to book swimming. You can register as a NOWCA member on ACTIO app if you are not already a member. You cannot swim if you are not booked in via the ACTIO app.
Only 30 people max. will swim per session and swimmers must distance themselves in the water as well as at all other times whilst at the venue. Swim sessions are limited to 60 mins. Swimmers MUST be at the venue for the session start time for the pre-swim briefing. There is a shortened swim loop of approx 330m.
No changing facilities, showers or toilets will be available.
No wetsuit hire available due to Covid-19 restrictions.
Hot drinks/food will be served on a takeaway basis according to regulations at that time.
Price £5.50 per person (including £0.50 booking fee) or you can buy 10 credits for £50.
If you pay with credits we can cancel and refund the credit with a minimum of 48hrs notice. If you pay per session by card we have a no refund policy due to card processing fees on transactions and refunds.
How do I book a swim?
Swims MUST be pre-booked via the ACTIO App. Swimmers must be NOWCA members and can use their existing credits to book swimming. You can register as a NOWCA member on ACTIO app if you are not already a member. You cannot swim if you are not booked in via the ACTIO app.
How do I book a swim for a child/register as child?
If your child is a very competent swimmer they can swim at Race Hub. Please see the info below from NOWCA about how to register them and book sessions for them.
Customers – register a child instructions
Parents can now sign up their child online via the KScan website (not ACTiO)
Parent non swimmers – sign up here: https://kscan.co/parent-registration.
The parent sets up an account for themselves (just a name and email address is all that is needed – no payment) and then they can add their child's/children's full profile during this registration process.
Current NOWCA swimmers who want to sign up a child to their account, can do so through their own account by selecting 'Child Accounts' (https://kscan.co/child-accounts) and following the registration prompts.
Register & pay for child – annual payment with card via Stripe
In both cases the child requires a unique username which will be needed to log into their account with the following rules.
Spaces are allowed; punctuation is not allowed except for full stops, hyphens, apostrophes, and underscores.
Child(ren) gets an appended email address ie parentemail+child1@yahoo.co.uk
Once the accounts are linked
Parent will receive all emails for child(ren)
Parent will be able to see child summary account info if when logged in their NOWCA account online & select 'child accounts' from the menu. This is where customer pays child's annual renewal by card
To access a child's full account, online or on the app ACTiO, login with their unique user name & the password created during registration
Please note ACTiO is intended for use by one person only – you will need to login/out to access more than 1 account or download app to multiple devices
Do I have to be a NOWCA member to swim? Can I try it out before I join?
In a normal swim season you could swim as a guest for a trial swim however this is NOT possible during our Covid-19 sessions. This is because we need to keep all bookings in the app to reduce admin at swim sessions to keep interaction and staffing at a minimum and to keep the procedure quick and contactless and as safe as possible.
I've just joined NOWCA - when and how do I collect my band?
You can collect your NOWCA wristband at your first swim session at Race Hub. Go to the outdoor swim desk under the shelter next to the building and we will issue it for you there. Please arrive no earlier than 15 mins before your swim start time. You will need to bring this band each time you swim. Bands cannot be shared and will be linked to a photo of you which we will take when we issue the band.
Can I hire a wetsuit?
No, not currently during the Covid-19 restrictions to prevent the spread of the virus. We offer this in a normal swim season and will do so again once restrictions allow.
I can't see any sessions available for the days/times I want...
Demand is high and we have limited staffing and a limited number or swimmers per session. We are adding new sessions where we can – we try and share these on facebook. You can also keep checking the ACTIO app. We advise booking early to avoid disappointment.
Where can I view my bookings?/ I can't see all my bookings
You can view your bookings in the ACTiO app by clicking on the account icon (bottom right of home screen). You will also receive an email confirmation for each booking – we advise you to retain these.
PLEASE NOTE this will only show 10 bookings. If you book more than 10 session then the most recent booking replaces the oldest booking. We advise you to add them to your personal calendar and retain confirmation emails if you plan on booking more than 10 sessions. Please check emails before contacting us -we have very little time for admin due to running swim sessions all day to try and meet demand.
How can I change or cancel a booking?
We have got a no refund policy on bookings paid for individually. This is because we lose booking fees on both the transaction and the refund so please take extra care when booking.
If you buy credits and book with those it is much easier for us to cancel a session and reissue the credit (with 48hrs min notice).
We have VERY LIMITED admin time due to putting on multiple swim sessions per day to meet demand for swimming so please book carefully and only book the sessions you are certain you can make.
If you need to cancel a paid session and can give us several days notice (for example due to your work situation changing) we may refund at our discretion once per customer. If you want to cancel multiple sessions and get a refund we may do this at our discretion and charge the refund fees of £1 per booking.
We are trying to be as flexible as possible at this time where we realise people's circumstances are changing within our current staffing and provision limits.
SUMMER/WINTER SWIM PROGRAMME.
March 29th – September 2021

We aim to have sessions every day – please check Actio app for session timings
Winter Swim Programme, October-March:
Wednesday 10:30am
Saturday 10am & midday
(Please check the Actio app as times may vary)
£5.50 per session (Nowca Members)
Bulk buy: 10 swims £50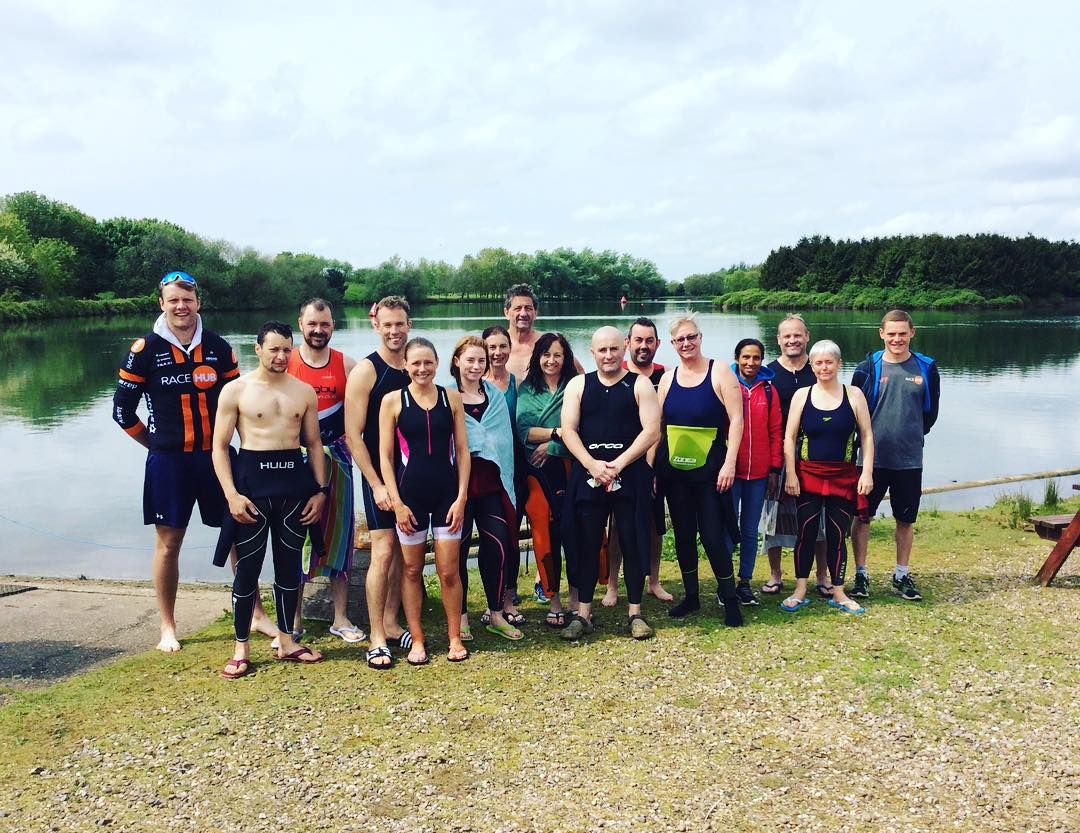 Cold Water Swimming Information
To keep you motivated through the winter months we have created some unique Winter swim challenges. For more info head over to Challenge Co.
Benefits of Cold Water Swimming
It boosts your immune system
The effects of cold water on the immune system have been studied widely. Cold water helps to boost the white blood cell count because the body is forced to react to changing conditions. Over time, your body becomes better at activating its defences.
It gives you a natural high
Cold water swimming activates endorphins. This chemical is what the brain produces to make us feel good during activities. Cold water swimming is also a form of exercise, and exercise has been proven to treat depression. Cold water swimming brings us close to the pain barrier. Endorphins are released when we're in pain, to help us cope with it.
It improves your circulation
Cold water swimming flushes your veins, arteries, and capillaries. It forces blood to the surface and helps to warm our extremities. Repeated exposure adapts us to the cold.
Cold water was traditionally seen to repress sexual urges. The fact is that it increases libido! A dip in some cold water boosts oestrogen and testosterone production, adding an edge to fertility and libido.The benefits of increased libido include more confidence, higher self-esteem, and enhanced mood.
The heart has to pump faster in cold water and the body must work harder to keep everything warm while swimming. Overall, far more calories are burned during cold water swimming than swimming in warmer conditions.
Cold water swimming places stress on the body physically and mentally. Many studies have identified the link between cold water and stress reduction. Cold water swimmers become calmer and more relaxed.
It is a great way of socialising and making new friends
Have you joined the Race Hub Open Water Swimming Facebook group? Meet up with other like minded swimmers, ask questions/advice etc.There is a great sense of community and camaraderie amongst cold water swimmers. There is nothing that brings people together like facing a challenge and sharing the experience as a group.
Safety
As the temperature drops, just keep swimming and your body will get used to the cold. Once a week as a minimum but more if you can. Some also find cold showers help on days when you are not swimming.
Open water can be dangerous. Only ever swim where it is safe, and make sure you can enter and exit the water quickly and easily.  Never swim on your own.
Wear a swimming hat, or two, to help preserve body heat. You can also wear neoprene gloves, booties, balaclava or a wetsuit – whatever you feel comfortable with.
Do not dive or jump in unless you are used to the cold water.  Cold water can cause gasping of breath and cold-water shock, which can be extremely dangerous.
As the temperature drops, decrease the amount of time you spend in the water. In winter, swimmers often only swim for one or two minutes at a time. The general rule is that you can spend 1 minute per degree of water temperature in the water – obviously, you need to listen to your body too.
Don't have a hot shower. Hot water can cool your core and it can be dangerous. Instead, make sure you have plenty of warm clothes, wrap up well and have a hot drink.
And finally, spend the rest of the day on a high, trying to convince your friends and family that you're not completely nuts.
We are proud to be using the Nowca lake management system to run our lake which means you are required to purchase an annual membership to swim and participate in our competitions.
This means that you only have to provide your emergency contact details and medical information once and we can then track you safely in and out of the water every time you swim. You will also be able to receive emails logging your swim distance and time so you can track your performance and improvement from your first swim. You can also pre-puchase and bulk buy swims onto the band.
Register on the NOWCA website, selecting Race Hub as your home venue, and you can then collect your wrist band from Race Hub – Nowca Membership Annual Cost = £12. Click here to register now!
During 2021 we will be running a series of novice and intermediate group coached sessions run by British Triathlon coaches. We have been running these sessions for 6 years now and our aim is to make everybody comfortable and confident so that you can improve and enjoy your time in open water. Our coached sessions start end April/start of May to ensure that the water temp is slightly higher to ensure you get enough time in the water.
Sessions will include correct donning and doffing of wetsuit, acclimatisation, sighting, swim technique, race starts, turns and swimming in a group.
GROUP SESSIONS
Beginners
Cost £20 per person (max 8 athletes per coach)
Book online via the Actio App
1:1 SWIM COACHING
1:1 session with a coach to improve any aspect of your swimming you would like to work on
Cost: £40p/h
CONTACT US BY EMAIL to arrange a 1:1
BOOKING
Available through the Actio app
Water tested monthly to meet EU bathing regulation
600m swim loop (330m loop under covid restrictions)
Changing rooms/showers/toilets for male and female swimmers (not currently available under covid restrictions)
Spotter and safety craft on the water/standby
Wetsuits/goggles/Swimzi XK/tri gear to purchase in our shop
Wetsuit hire available (£5 a session) – Available on a first come first served basis (not currently available under covid restrictions)
Junior swimmers welcome (8-15 yr old)
Cafe serving hot and cold drinks and food
Coached sessions available (1:1 and group sessions)
Under 16?
Juniors can also swim so long as they are competent swimmers. A junior account must be setup on Actio – please read the info above on the FAQ.
Not got a wetsuit?
Wetsuit hire available for £5 per session. (Not currently available uner covid restrictions)
New to open water swimming?
Why not book onto one of our novice courses with an experienced British Triathlon Swim Coach?
Parking
Please park in 2 rows on the grass area immediately to the left of the Race Hub entrance gate. Overflow parking is available in the golf course car park. Please DO NOT park along fence of the horse field or along the golf course driveway and Race Hub Driveway as tractors need access and horses may damage you cars.