Open Water Swimming
drop in sessions - coaching - lake hire
Race Hub is a fantastic open water swimming venue used by British Triathlon, local triathlon clubs and swimmers. With great water quality and safety in place for every session we welcome all swimmers.
Summer Swim Programme:       
May – September 2017
Monday 6-8pm, Wednesday 6-8pm, Saturday 8-9:45am and 1-2pm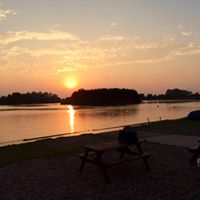 Price:
Adults – £5 per session (Nowca Members), £6 guests
Bulk buy: 10 swims £45 (£4.50/swim); 20 swims £80 (£4/swim).
Juniors – £3 per session (Nowca members), £4 guests
Bulk buy: 10 swims £25 (£2.50/swim); 20 swims £40 (£2/swim)
NOWCA: New for 2017 we will be using the Nowca lake management system to run our lake which means you are required to purchase an annual membership to swim and participate in our competitions. This means that you only have to provide your emergency contact details and medical information once and we can then track you safely in and out of the water every time you swim. You will also be able to receive emails logging your swim distance and time so you can track your performance and improvement from your first swim. This can be set up at the lake on the day of your first swim or online at NOWCA MEMBERSHIP (link available shortly) – Nowca Membership Annual Cost = £10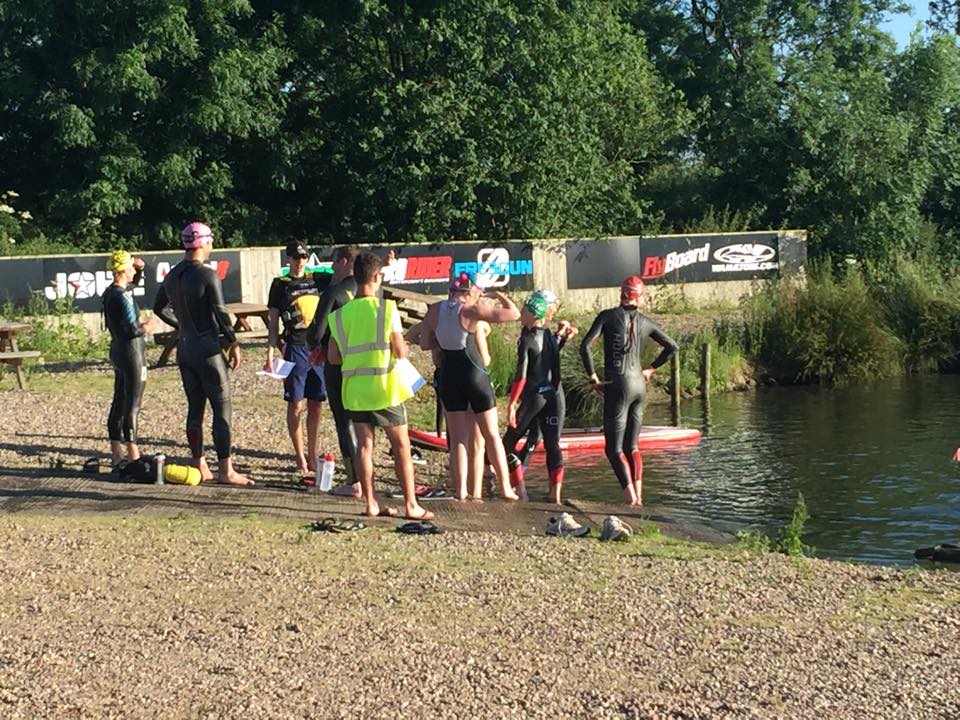 Venue Facilities:
Water tested monthly to meet EU bathing regulation
650m swim loop
Free Nowca 400m timed swim every Saturday at 0945.
Changing rooms/showers/toilets for male and female swimmers
Spotter and safety craft on the water
Wetsuits/goggles/Swimzi XK/tri gear to purchase in our shop
Wetsuit hire available (£5 a session) – Available on a first come first served basis
Junior swimmers welcome (8-15 yr old – waiver form must be signed)
Coffee shop serving hot and cold drinks and snacks
Coached sessions available (1:1 and group sessions) dates and times to be confirmed.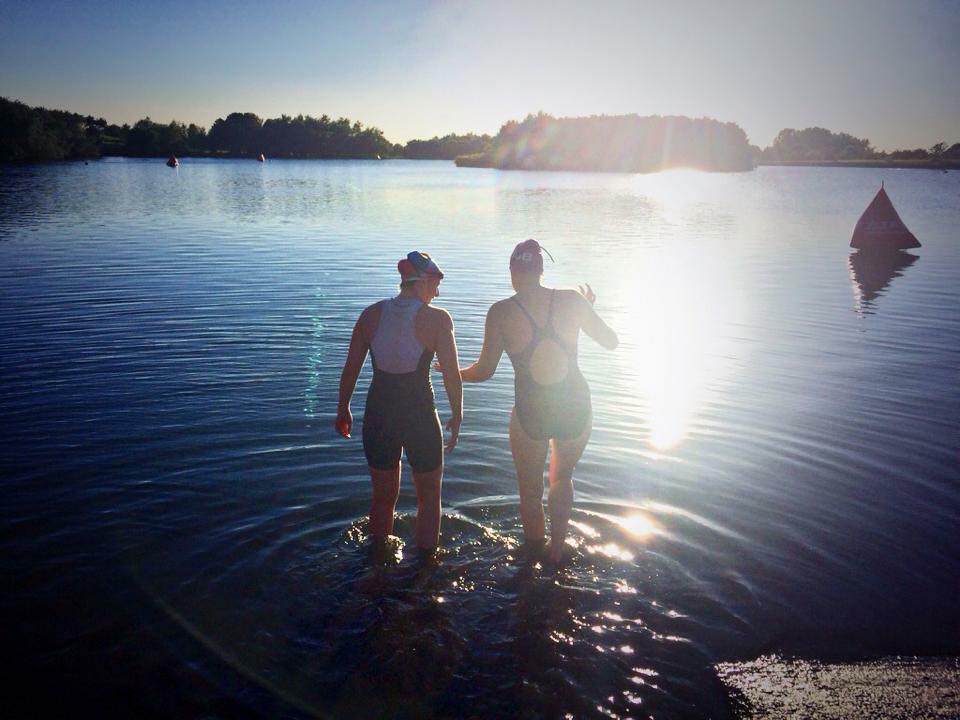 Under 16?
Juniors can also swim so long as they are competent swimmers.
Parent/guardian must sign a disclaimer before their first swim.
Not got a wetsuit?
Wetsuit hire available for £5 per session.
Try before you buy Huub wetsuits.
New to open water swimming?
Why not book onto one of our novice courses with an experienced British Triathlon Swim Coach?
Book online  HERE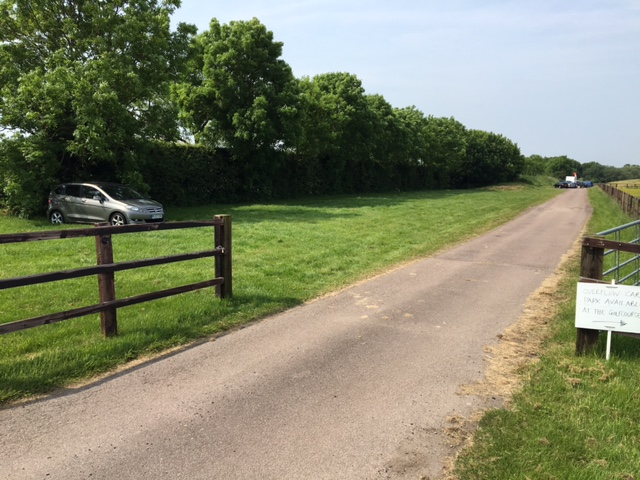 Parking – Please park in 2 rows on the grass area immediately to the left of the Race Hub entrance gate – filling along the hedge line first. Overflow parking is available in the golf course car park. Please DO NOT park along fence of the horse field or along the golf course driveway and Race Hub Driveway as tractors need access and horses may damage you cars.